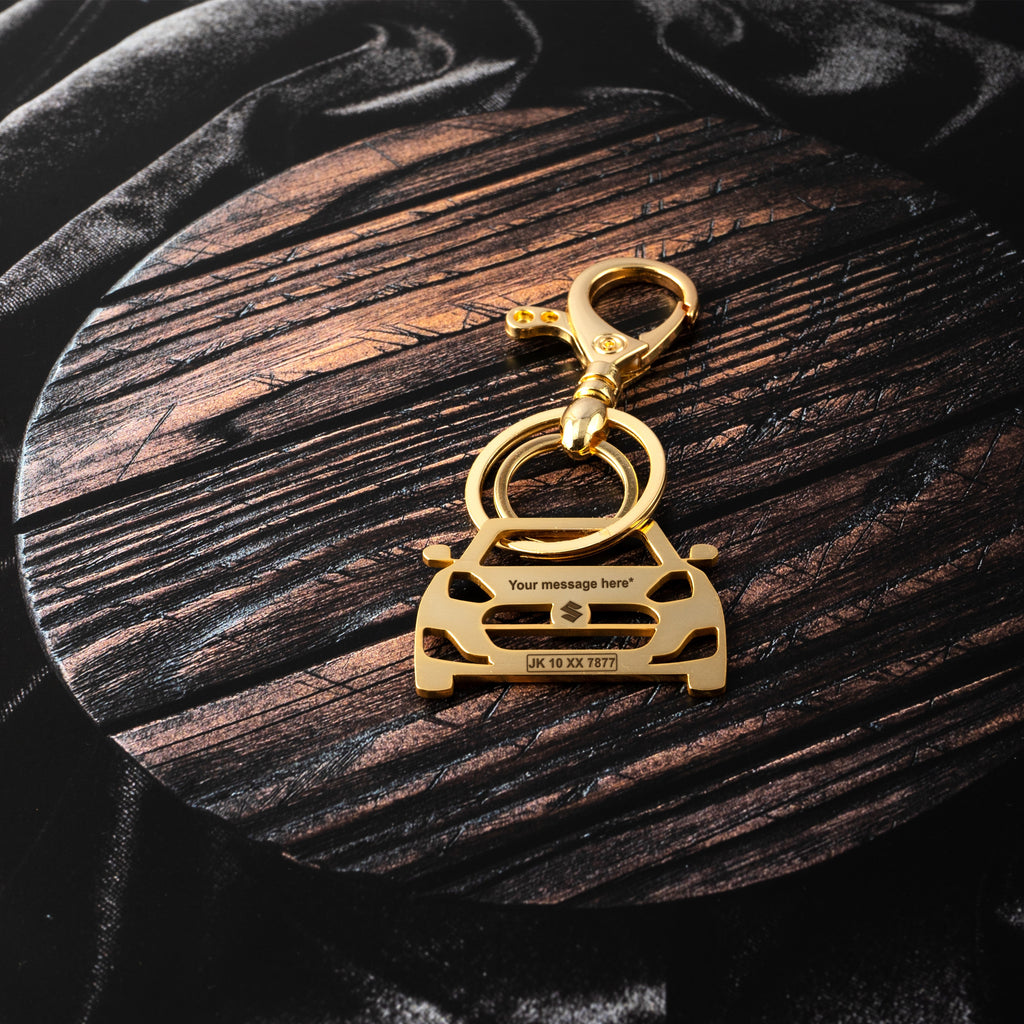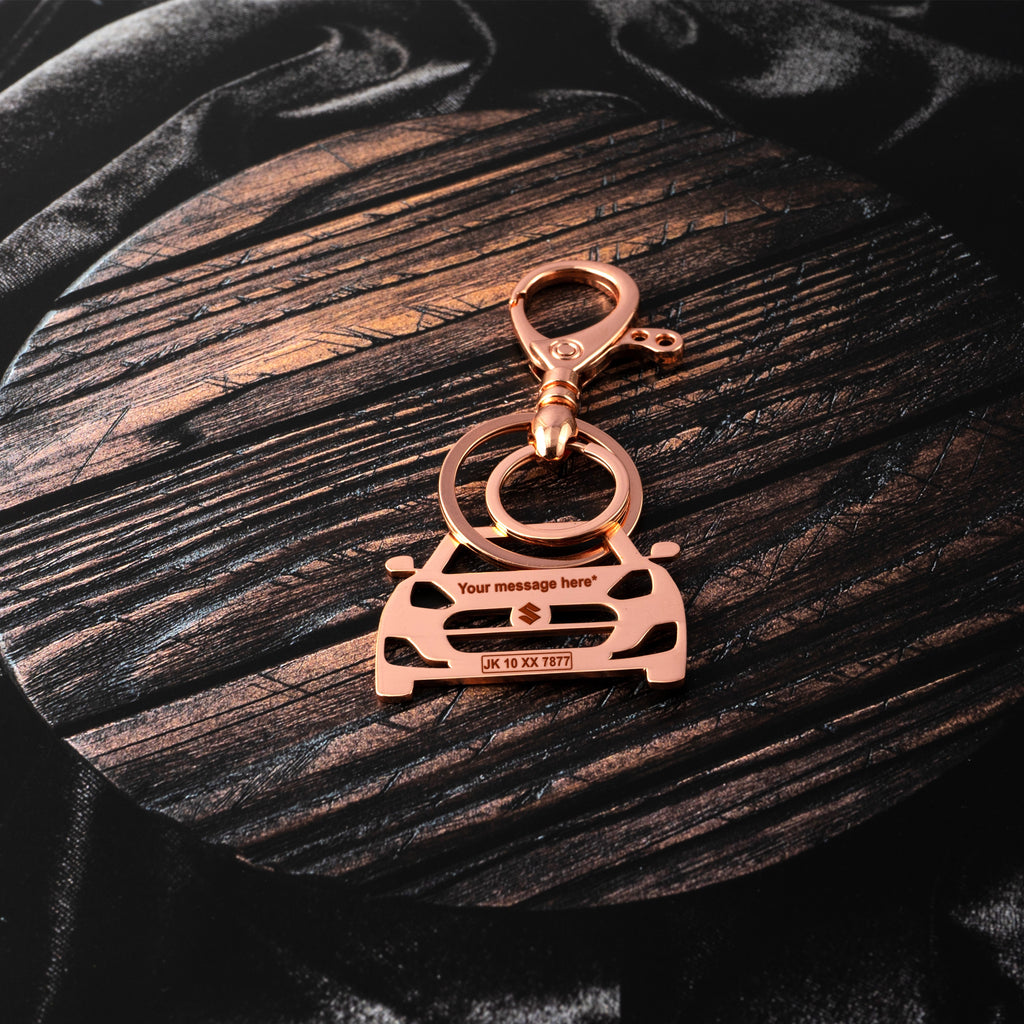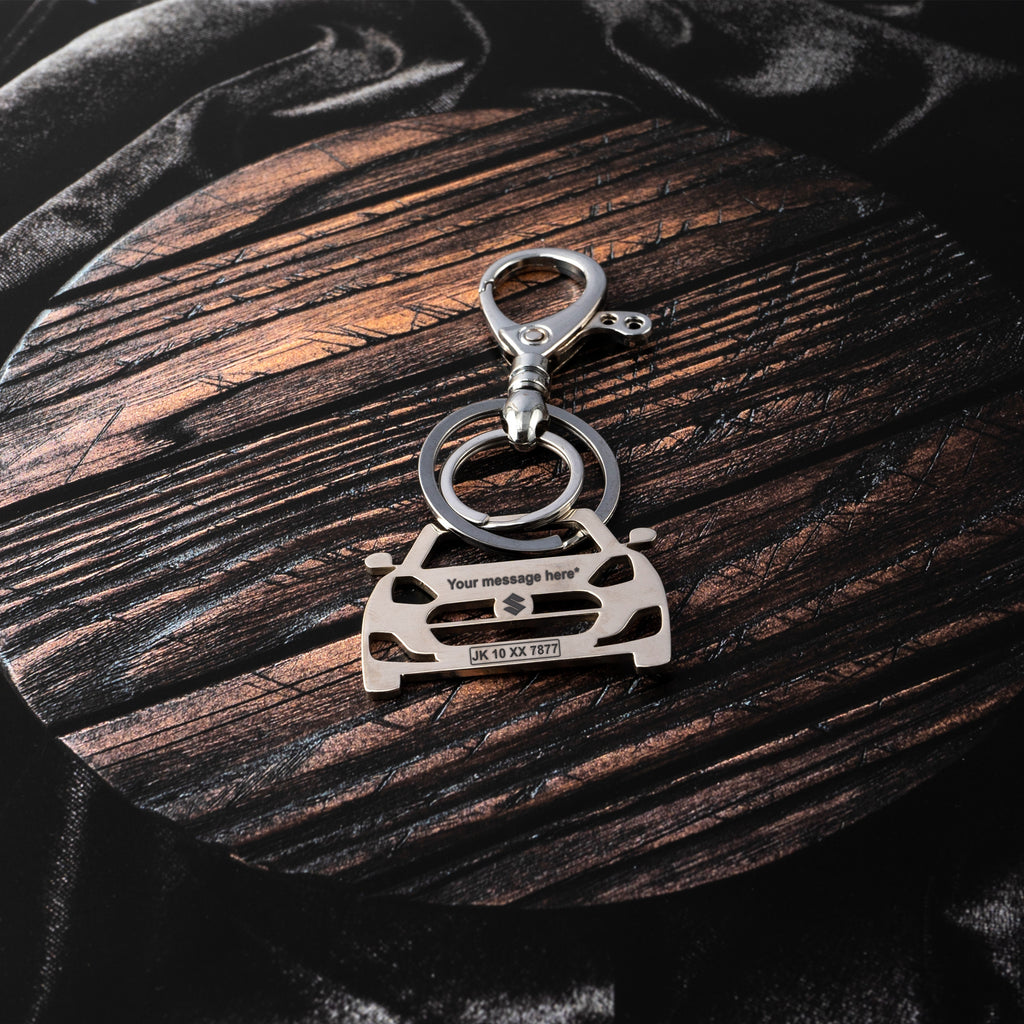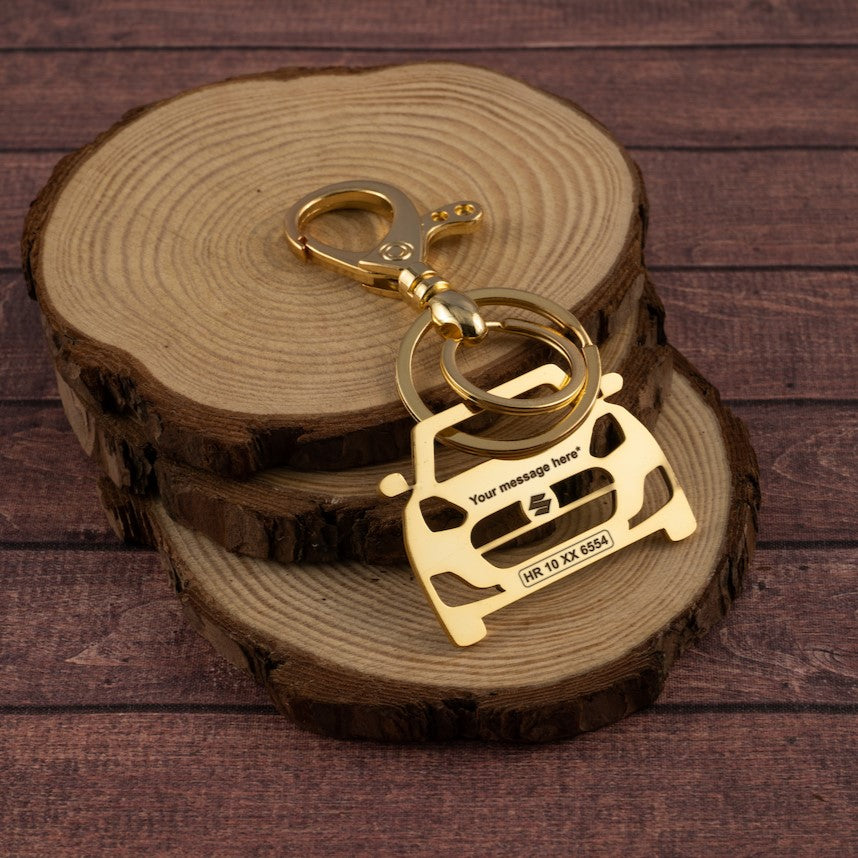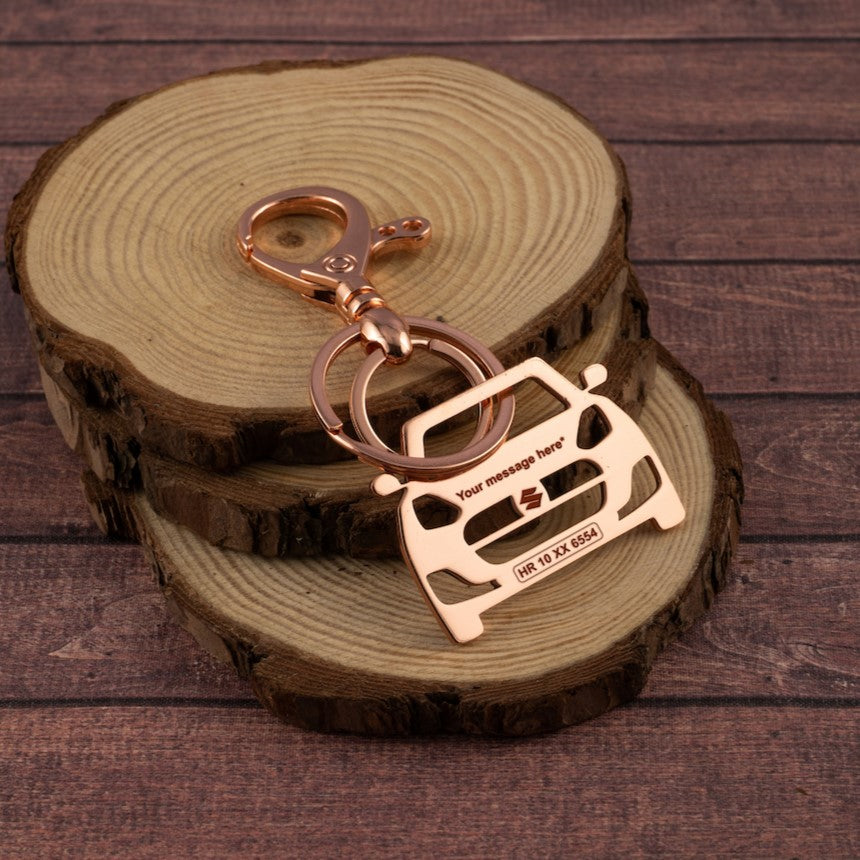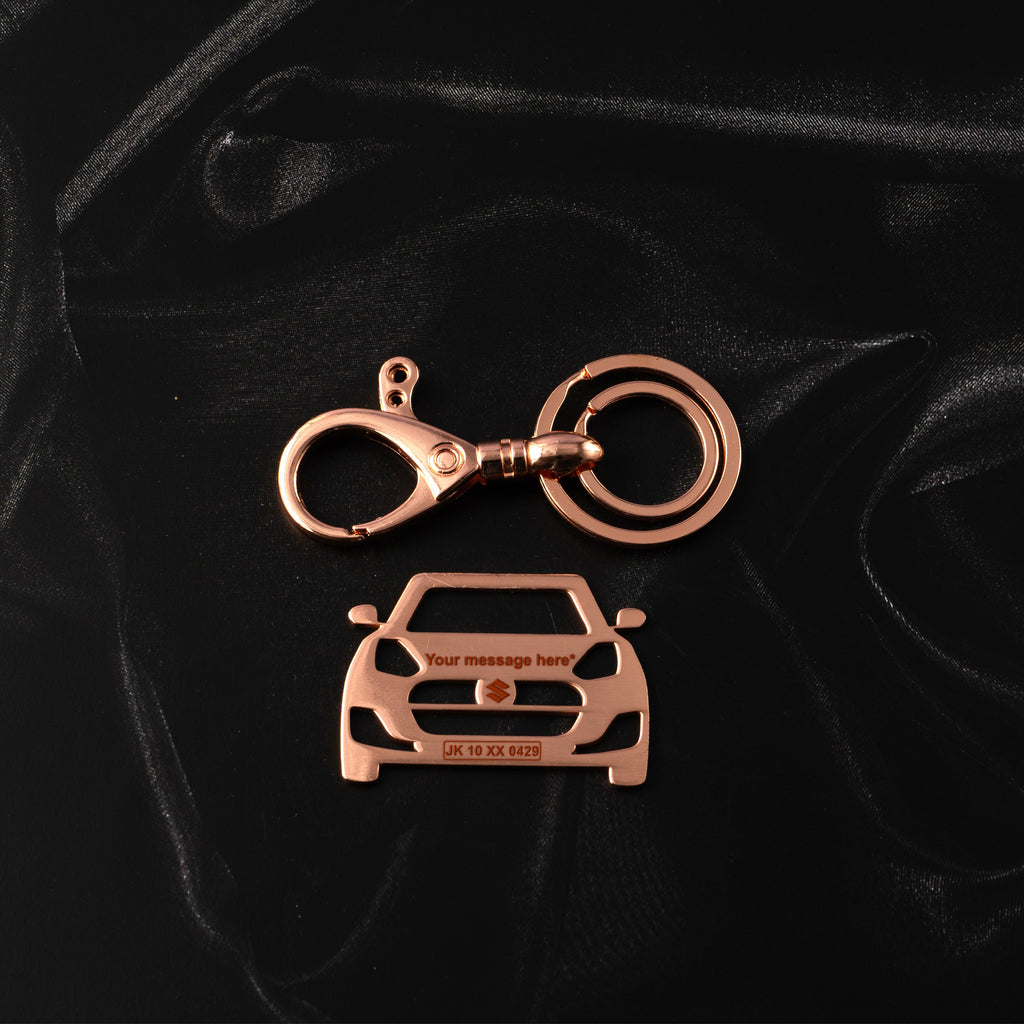 Maruti New Swift Hybrid Stainless Steel Customized Car Keychain with Custom Number Plate and Message
Get Extra 10% Off
10% OFF on minimum purchase of 999 ₹
Get Extra 15% Off
15% OFF on purchase of 1999
Get Extra 20% Off
20% OFF on purchase of 3999
Free Shipping on Prepaid Orders
Everybody enjoys customized items. Seeing their personalized message on the item makes them feel unique, and it can be an extraordinary gift.
This premium keychain is made from stainless steel grade 304. This finely made car-shaped number plate keychain is a work of art, and this engraved car keychain is one of the best car accessories for your ride.
The keychain is specifically customized to the logo as well for the particular car to accentuate the design of the car. The material used, that is, stainless steel helps to increase the durability and shine of the number plate keychain. The round edges of the car keychain are thoughtfully made to be easy on the pockets. The car design is attached to a high quality stainless steel key ring to make the look of the keychain premium.
FEATURES :-
Premium Design
Engraved Number Plate Customization
Available in 3 different colors (Silver, Rose gold, Gold)
100% Water Proof
Non-Toxic
Detailed-till-logo Design
Grade 304 Stainless Steel
Personalized customized message
DETAILS :-
Package contents – One personalized number plate keychain in a box
Number plate engraved on both back and front
Material – Stainless Steel Grade 304
Thickness – 2 mm
Country of origin – India