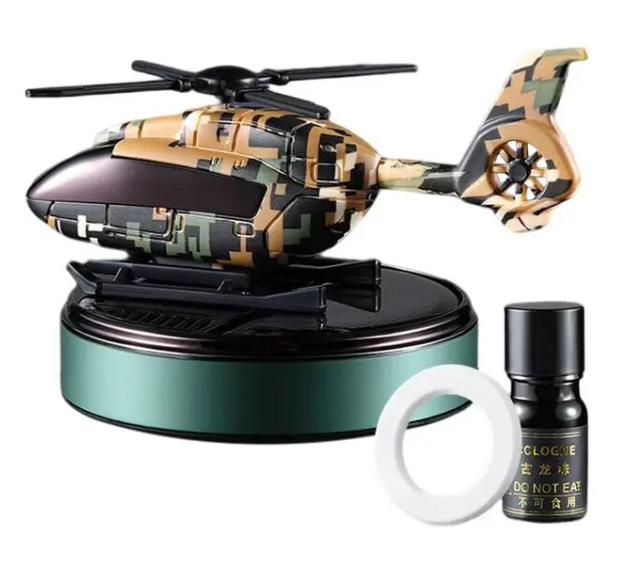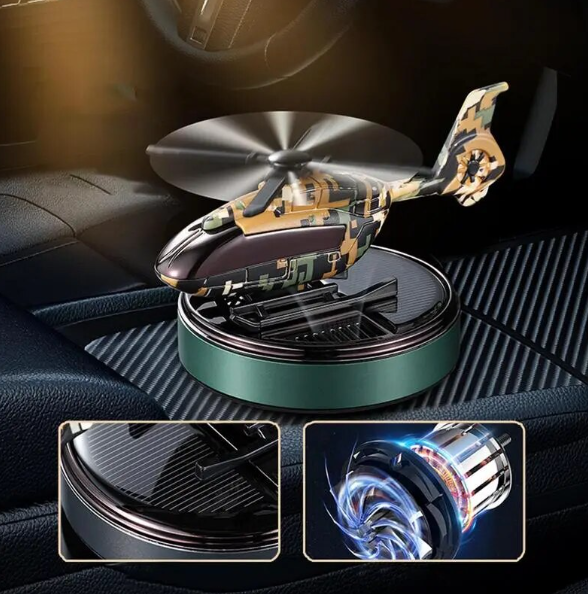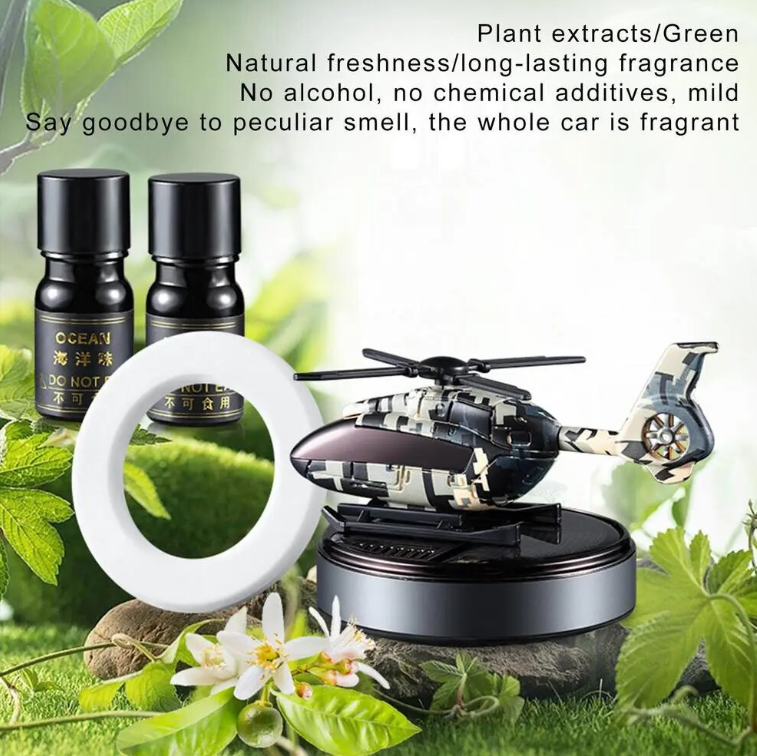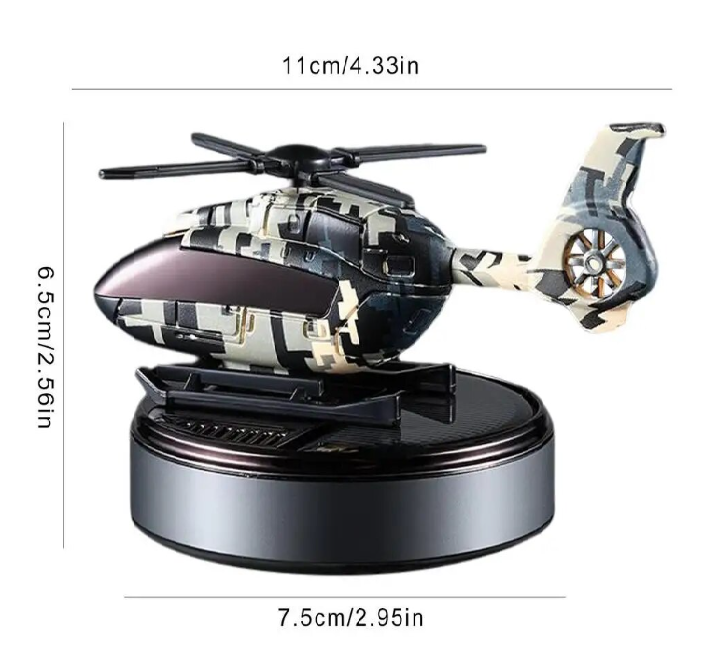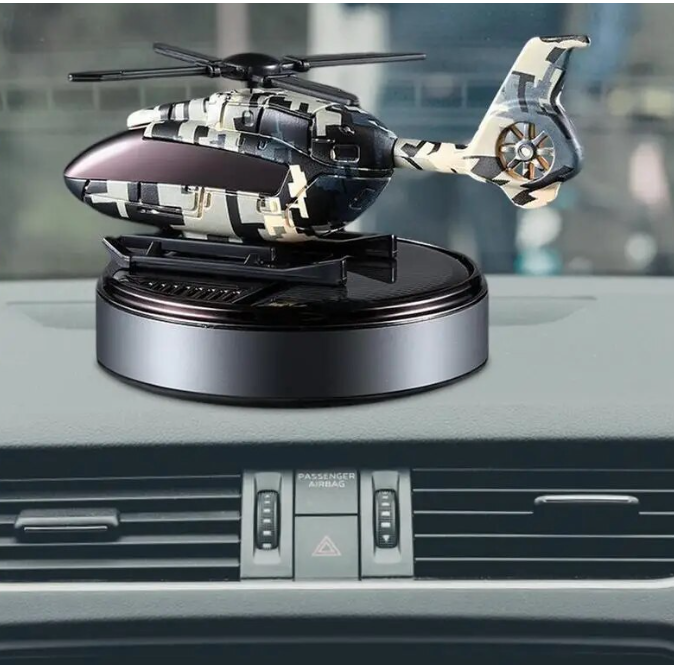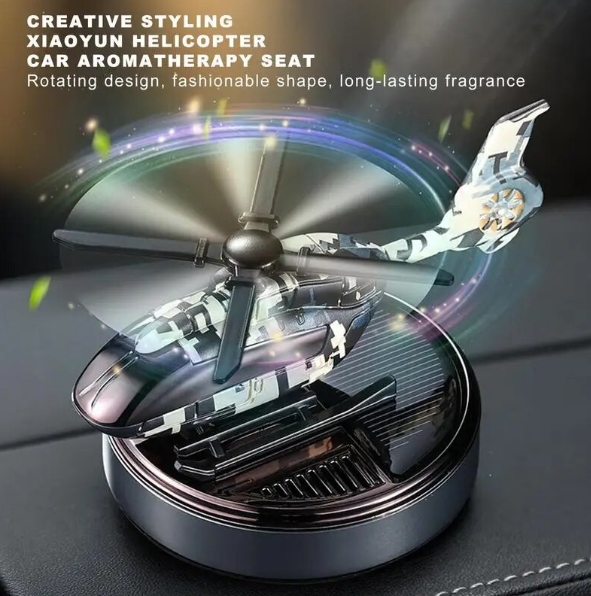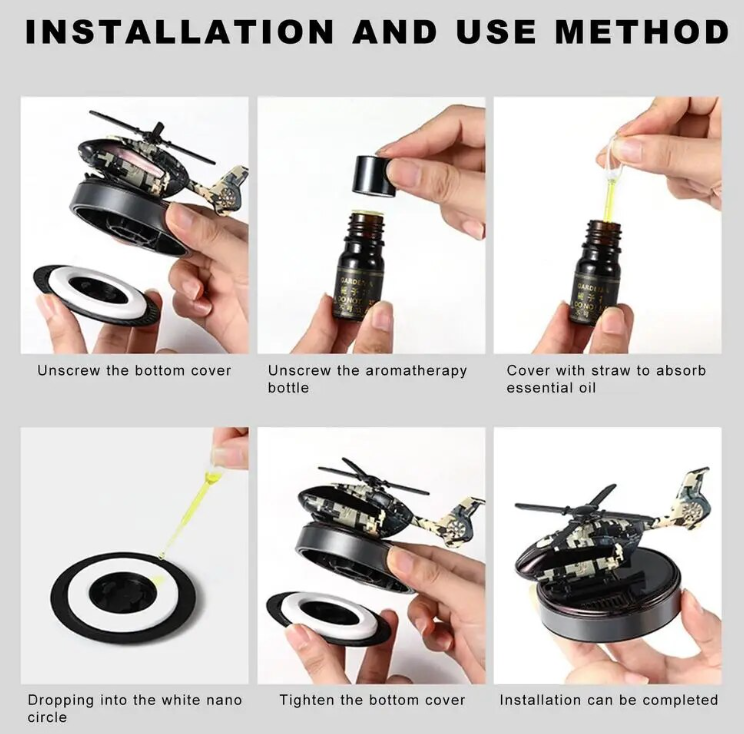 Solar Powered Car Perfume Diffuser/Dispenser | Military Aeroplane Glider Design | Auto Rotation Fan | For Car Dashboard with Perfume liquid & Organic Fragrance
Get Extra 10% Off
10% OFF on minimum purchase of 999 ₹
Get Extra 15% Off
15% OFF on purchase of 1999
Get Extra 20% Off
20% OFF on purchase of 3999
Free Shipping on Prepaid Orders
✅ This Stylish AEROPLANE Solar Aroma imported perfume consume 0% alcohol without pollution 

to ensure that every breath is enjoyable. A pleasant scent brings you a good mood and relieves stress. Pregnant and infant can use it.

✅ 

The Unique Features of this Product are Longer Performing, Improved Perfume Formula and can be used with many fragrances.

✅ A

s long as there is sunlight can be automatic rotated to accelerate the diffusion of the aroma, without manual operation. No need to charge, save energy and protect the environment.

✅ 

Made of light luxury alloy, the shape is mini and elegant. it sources power from the sunlight's.